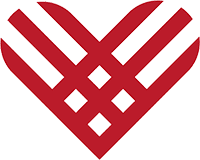 WHO WE ARE
The Muindi Foundation was founded in 2017 and has been committed to building a homeless-free community in San Jose and SIlicon Valley for the past four years by advocating for and helping those in our community who need it most.
WHAT WE DO
Over the last two years, the Muindi Foundation provided services to approximately 4,400 homeless individuals in downtown San Jose. We offer a variety of services to homeless and at-risk families:
Community outreach: Providing food security, hygiene care kits, and clothing
Year-round tutoring and mentorship programs for at-risk children in grades 1-3
Free notary services to those living in a shelter or homeless camp
HOW YOU CAN HELP
With Giving Tuesday right around the corner, we encourage you to help the San Jose homeless youth, veterans, singles, and families by supporting our programs, advocacy, and more. Your contribution will go directly to support services for people experiencing homelessness. Here's how you can help:
Sponsor a Hygiene Items Drive at your workplace
Start a Facebook fundraiser benefiting the Muindi Foundation
Shop via the Muindi Foundation's Amazon Smile program
Volunteer at the Muindi Foundation and tutor & mentor an at-risk child
Your #GivingTuesday donation will directly impact San Jose Youth, Veterans, Singles and families that are experiencing homelessness. With this simple act of kindness, you're uniting our communities.
There are more homeless people than ever before living in San Jose and the surrounding areas, and the Muindi Foundation is on a mission to solve this crisis.
Help us meet our $30,000 goal, please make a 100% tax-deductible donation this GivingTuesday.