Why is Volunteering important?
When you look at the reasons why volunteering is important, it's not only about the impacts we can make in the lives of those less fortunate but the role it can play in making us more tolerant individuals and giving towards our community. Each of us should be willing to offer our own time and expect nothing in return. But the truth is that volunteering will bring a world of rewards you might never have expected. So exactly why is volunteering important?
The personal benefits of volunteering
are well documented, from the positive impacts on affected communities to the advantages it brings to participating individuals. 
Join Us and Help Strengthen Our Community Together.
The Muindi Foundation relies on our generous community partners and volunteers to run our programs and services. Whether you are looking for a one-time volunteer event or a regularly scheduled commitment, we you to join us. Following are are current volunteer opportunities. Contact us today at [email protected] with any specific questions, or to learn more about group events.
To see us in action, follow us on:
Instagram: @muindifoundationusa
Facebook: @MuindiFoundation
Twitter: @MuindiU
How can you help?
We are looking for Mentor-Tutors who can commit to one day per week, for a minimum of four weeks in a row. To volunteer, please fill out the application form below. For more information, email [email protected].
We are also in need of healthy snacks for our kids. If you can donate food, or your time in food prep, please email [email protected].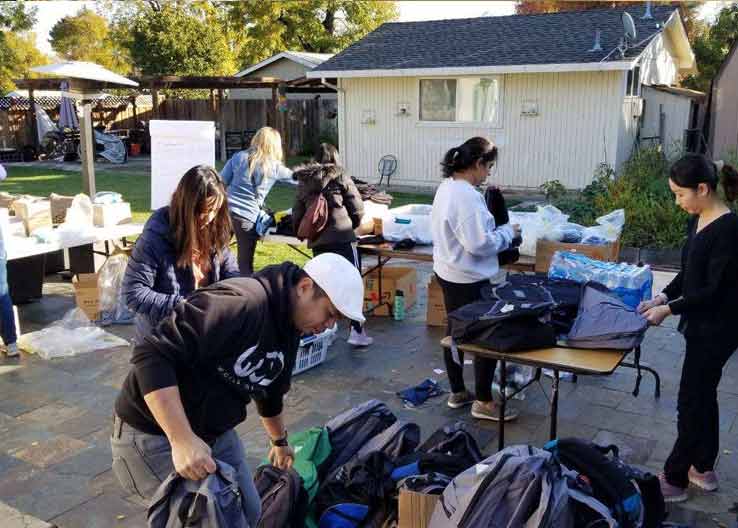 The personal benefits of volunteering.
Gain confidence

. Volunteering can help you gain confidence by giving you the chance to try something new and build a real sense of achievement.

Make a difference

. Volunteering can have a real and valuable positive affect on people, communities and society in general.

Meet people

. Volunteering can help you meet different kinds of people and make new friends.

Be part of a community

. Volunteering can help you feel part of something outside your friends and family.

Learn new skills

. Volunteering can help you learn new skills, gain experience and sometimes even qualifications.

Take on a challenge

. Through volunteering you can challenge yourself to try something different, achieve personal goals, practice using your skills and discover hidden talents.

Have fun!

 Most volunteers have a great time, regardless of why they do it. 
Upcoming Events Needing Volunteers 
Tutor and Mentor Application Form
Please fill in the details below and submit, we will get back to you shortly.
Sorry, no volunteer opportunities available at this time. We are working hard to get some awesome volunteering opportunities.